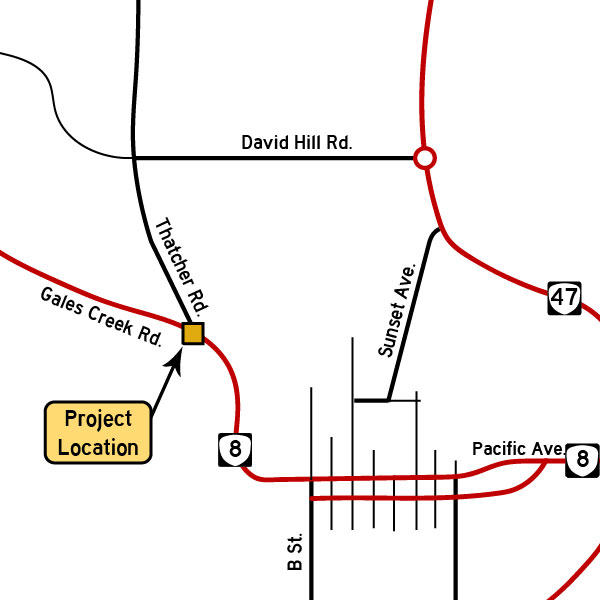 The Thatcher Road intersection with Gales Creek Road (OR-8) will be realigned for improved sight distance and prepare the intersection for a future traffic signal (not part of this project.) 
We will also install: 
A crosswalk across Gales Creek Road with a Rectangular Rapid Flashing Beacon (RRFB).
A sidewalk on the north side of Thatcher Road between the pathway at Snapdragon Lane and Gales Creek Road 
A sidewalk on the south side of Gales Creek Road between Talisman Lane and the crosswalk.
A paved pad for GroveLink bus stop.
The estimated $1.1 million project is funded through the County's Trust and Agency Funds and the city of Forest Grove.