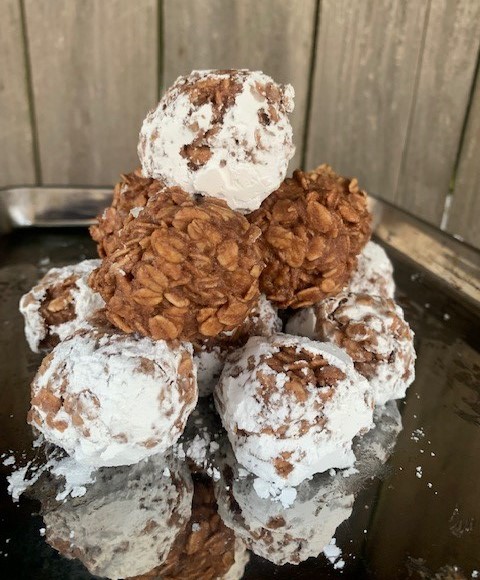 Though we aren't meeting in person, we still think an open house calls for refreshments. Here is a recipe you can make at home!
No-bake Camp Cookies
Ingredients:
1/2 cup butter, softened
2/3 cup granulated sugar
3 tablespoons cocoa powder
1 tablespoon coffee (strong brewed)
1/2 teaspoon vanilla extract
1 3/4 cups rolled oats
1/3 cup confectioners sugar (optional)
Directions:
Cream together butter, granulated sugar, cocoa, coffee and vanilla.
Fold in oats. 
Roll dough into balls. Allow to rest, cookies will firm up as oats soak up the coffee.
Dip in powdered sugar. (optional)
Enjoy!